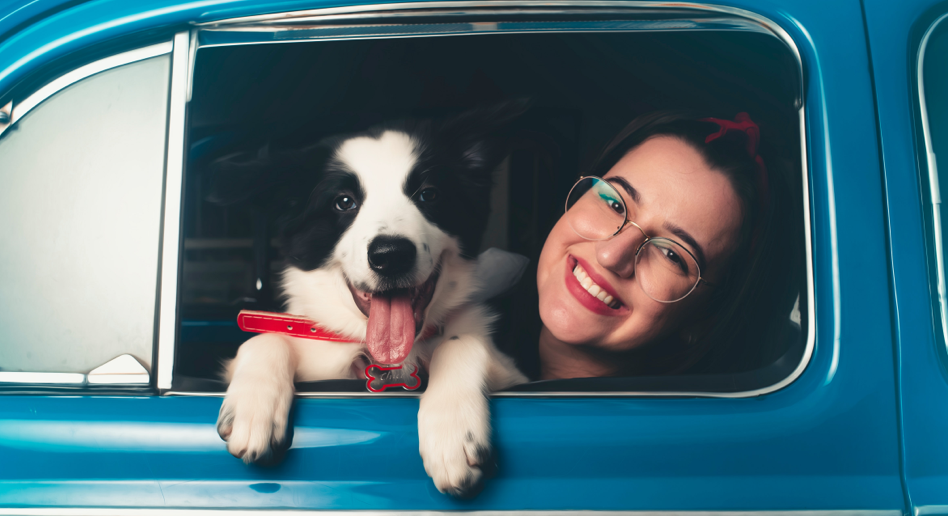 Tips and news
The best cars to buy if you have a dog
Since the appearance of the coronavirus pandemic last year 2020, when we were able to travel again, many of us have opted for road trips around our country. Not only because of the state and international restrictions or the security that this gave us, but because it is a great plan, especially if you are traveling with dogs.
If you are thinking of buying a car or changing the old one, here are some aspects to take into account to get the perfect model for you and your furry friends, including a Top 10 of the best models currently available on the market.
What must a car have to be perfectly adapted for your dog?
It should be noted, before going fully to talk about the different models of cars to travel with dogs that we must take into account before buying a new one, that there are a series of elements that cannot be missing in your vehicle when traveling with dog. Not only because in this way both your safety and that of the rest of the occupants of the same are guaranteed, but also because there is a regulation that establishes that it must be done in this way.
First of all, if the dog travels in the rear seats, it must wear its harness, anchored to the vehicle through a special seat belt, which fits into those of the car itself.
In the same way, if you are in this area, another of the available options is for your dog to travel in a carrier, which will be placed on the floor, behind one of the front seats.
But both options are quite limiting for your dog, so our favorite option is the trunk, as long as there is a security grid that separates it from the rest of the vehicle. For this reason, all the vehicles shown below have a spacious boot as a common feature.
Top 10 best car models if you have a dog
1. Nissan X-Trail 4Dogs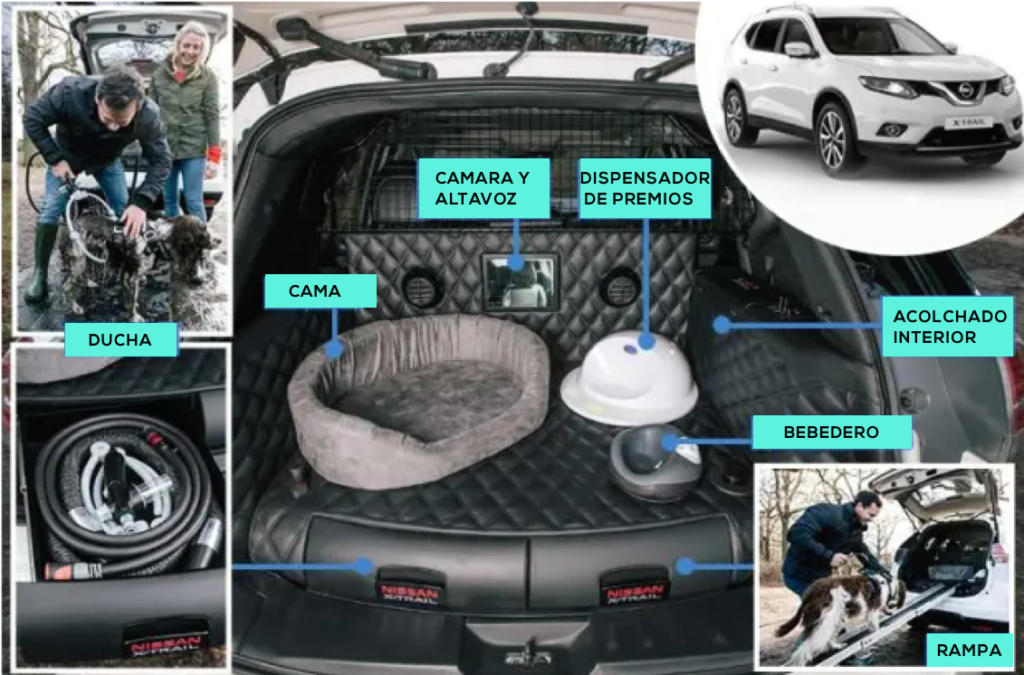 How could it be otherwise, the list is headed by this car, designed by Nissan based on a survey of its customers, who consider that their dogs, of course, are another member of the family.
As a result, this SUV vehicle, a perfect combination of off-road and conventional tourism, which makes it the ideal model for driving on asphalt, with the advantage of having ample space for the dogs to go with you anywhere.
Among the features that make this Nissan X-Trail 4Dogs the perfect car for traveling with dogs, in addition to its large size, suitable for animals of all sizes, its removable and 360º shower, a hairdryer, a screen with speaker, a folding ramp for those smaller or older dogs that cannot jump into the trunk, a hook for the leash, a bed with all the comforts and a double water dispenser and for the prizes of your "doggie".
2. Toyota Corolla Touring Sport
This is another of the most recommended models for families with dogs, given its large space. In addition, it should be noted that it is not necessary to completely remove the boot tray when your furry friends travel with you, since it has a roller blind, which makes this adaptation even easier.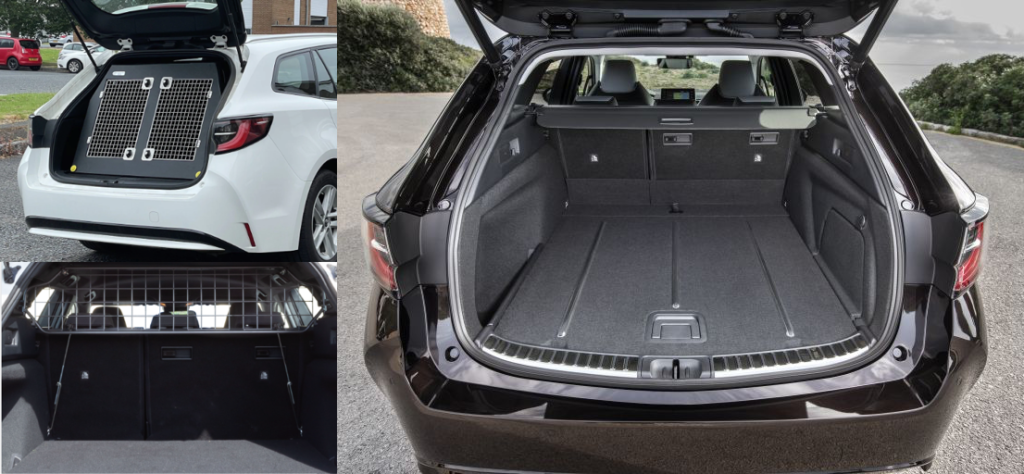 Likewise, the loading mouth is close to the ground, making it easier for dogs to climb into the vehicle. And it also has a protector in this same area, which prevents the car from being scratched by your friend's scratches.
As extras for this car, it is possible to purchase Travall Guard, capable of creating a safe space for animals that travel in the trunk. In addition, if your furry friend does not accompany you on a trip, this element also protects travelers from a possible luggage fall during the trip.
3. Volkswagen Multivan
For lovers of road routes and the classic Volkswagen van model, but with all the features of a current vehicle.
It is included in this Top 10 best vehicles for families with dogs given its large size, since it offers a cargo space, where your dogs can travel comfortably, of nothing more and nothing less than 5.8 cubic meters.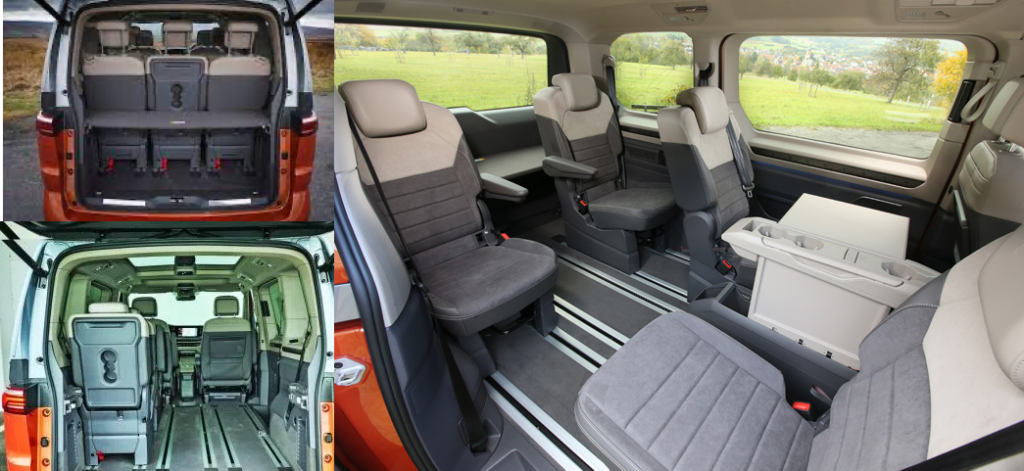 Also, if you are one of those who loves to go on an outing to nature with your dogs, it should be noted that this model offers 4Motion traction, which makes it easier for all four wheels to grip the road, even on unpaved roads.
Among the extra elements that can be obtained to guarantee the safety of all the occupants of the vehicle during any trip, we can find a separator grill, which limits the front seats of the trunk, also offering greater freedom to your furry companions.
4. Ford Focus Sport Break
As was the case with one of the previous models, the new Ford Focus SportBreak has elements and features that make traveling with dogs easier, such as the boot entrance, placed at a low level for easy access by animals, and the roller blind that replaces the classic trunk tray.
In addition, it has a large rear space in the trunk, with a capacity of 541 liters.
On the other hand, to protect your friend during any trip, Ford has designed a cage that fits perfectly in the trunk, thus guaranteeing their safety.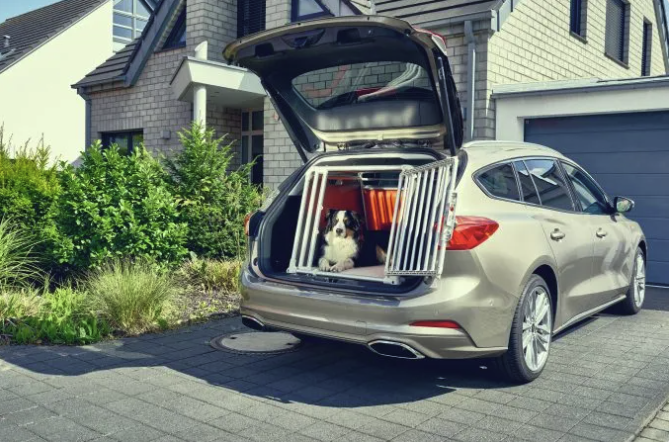 5. Citroen Berlingo Multispace
If you have one or more large dogs, what better than a van for them to travel with plenty of space and comfort? This is what the new Citroën Berlingo Multispace offers, with a boot volume that exceeds one thousand liters, a real mansion for your furry friends.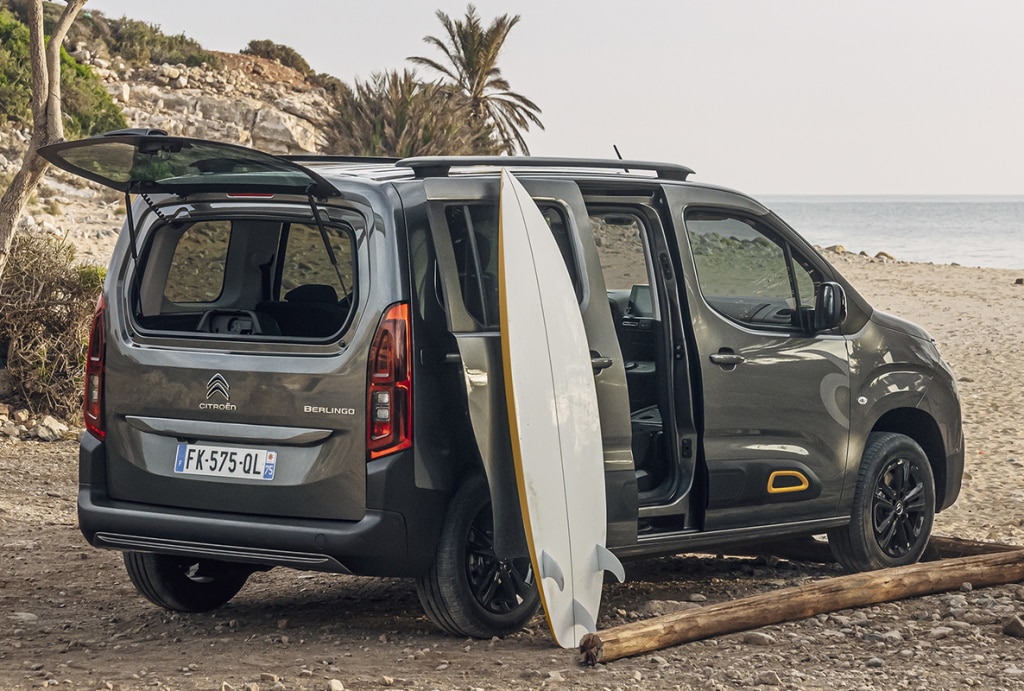 Citroën offers a 100% electric model, for those looking to change their vehicle for a more sustainable option and one that is better adapted to the current needs of the planet and the new regulations of the cities.
Once again, as a complement for the safety of our companions, we have a protection grid for dogs, which isolates the trunk from the rest of the van.
6. Volkswagen Caddy
One of the most suitable models for large dogs, since its trunk has large dimensions. In addition, as was the case with other vehicles included in this list, it has a fairly low loading entrance, which makes it easy for animals to climb into the trunk on their own.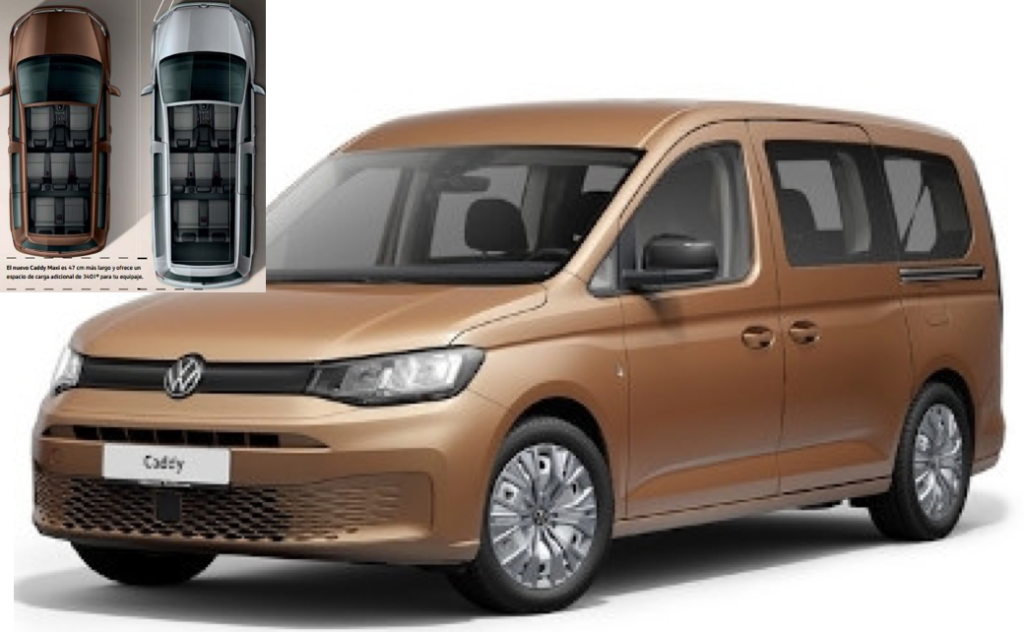 It also offers other features that make this van an ideal option for those looking to make long trips, on different roads and with many friends, since it has the possibility of having up to seven seats (Caddy Maxi) and has a traction mode optional four-wheel drive, for escapades through the mountains.
All this translates into the ideal model for lovers of road trips, rural getaways, plans with friends and, of course, with dogs.
(H3) Toyota Proace
Another of the great options, as far as vans are concerned, is the Toyota Proace model. Not only because, once again, the space available is ideal for your dogs to accompany you on your trips, but also because it has variables that allow parts of the vehicle to be designed to suit the buyer, such as its length, with three measurements available, the number of sliding doors in the rear, very useful for easy access to the interior, or the number of rows of seats, which in the case of traveling with dogs it is recommended that there be two.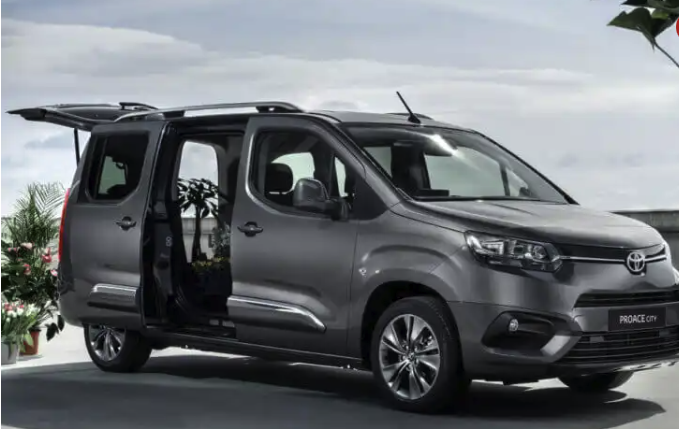 As with the other models already mentioned, there are elements adapted to this Toyota Proace to separate the trunk from the rest of the vehicle.
8. Peugeot 208
It is an ideal model for the city, with a sporty and modern silhouette and a perfect size, since it allows you to easily circulate and park on any street, but it also has a large trunk, perfect for your dogs to accompany you on your trips. In addition, the rear row of seats can be reclined, increasing the boot capacity to 1,106 liters.
The other benefits of this vehicle are linked to driving and the extra elements that this model offers, such as its 3D digital panel, its easy and intuitive touch screen or the driving assistant.
It also has a protection grid for your dogs, designed by the Peugeot house itself.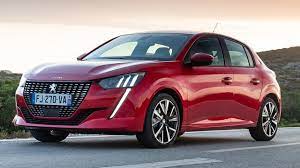 9. Seat Alhambra
A minivan is another of the most suitable bodies for traveling with dogs, given its large interior dimensions in a family vehicle. Specifically, the Seat Alhambra model offers a boot capacity that can reach 2,430 liters, your dog will travel as if it were a private jet.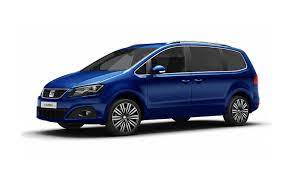 It is also the ideal option for large families or people who usually travel in a group, since it has the possibility of traveling with seven seats.
As an extra, once again, the grill to separate the trunk from the rest of the car, suitable to guarantee the safety of your furry ones, available in the catalog of elements offered by Seat.
10. Hyundai Bayon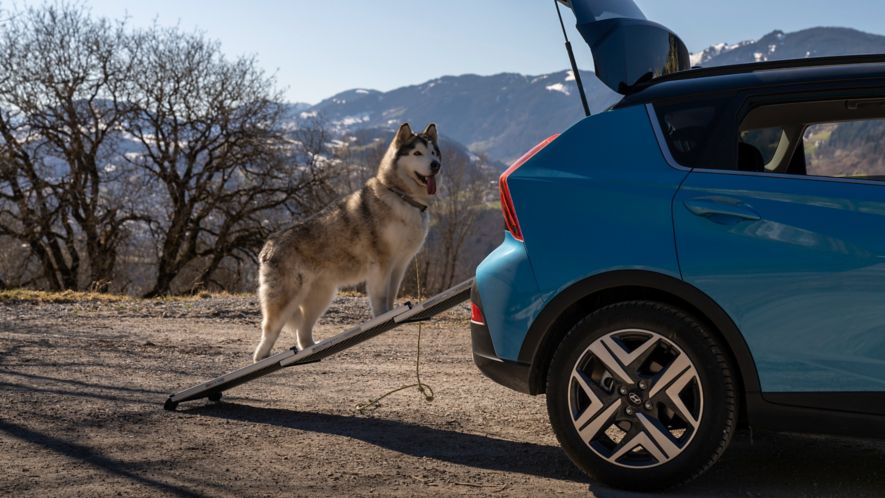 Compact and agile SUV car, sporty and elegant design and one of the perfect options to take your traveling animals with you.
Features a trunk sized for both chihuahua and malamute. Ensure both your dog's safety and your own with Driver Attention Alert (DAW), Forward Collision Avoidance Assistant (FCA) and other active safety features.
Once again, Hyundai offers the possibility of getting a separator for animals of its own brand, which is perfectly adapted to the vehicle.
And you, which of these cars, perfect for traveling with dogs, do you prefer?