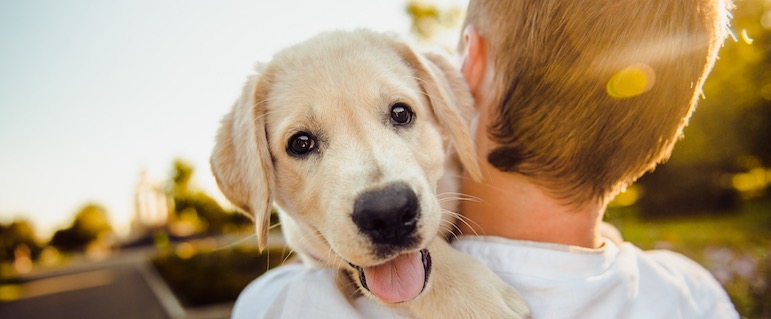 Tips and news
Live new adventures with your dog
When was the last time you wanted to take a special trip with your pet and you only saw difficulties? Our furry ones are a generator of good energy, health and happiness. When you are around your pet, your brain releases hormones related to happiness and well-being. In addition, it reduces the production of cortisol, a hormone related to daily stress. So why miss out on the benefits of his company when traveling?
If you enjoy the company of your four-legged family members, and you enjoy traveling and doing activities, welcome and welcome to the community! No more wasting your time googling! Enter the portal and start enjoying your combined passions: your pet, your travels and living new experiences.
A place for you and your pets
Groupet is the place where you can organize your vacations, weekend getaways or enjoy an educational or sports activity, among others. Go camping, paddle surf, go to the snow … But always with your canine companion.
The activities you will find are designed for all members of the family to enjoy. In addition, activities strengthen the family bond while we have fun. You will be amazed at the things that you did not imagine your dog could do! Enjoying with your pet contributes to your socialization, increases the survival rate after a heart attack, lowers blood pressure levels, reduces stress and much more… Spending more time with your dog improves your health!
Imagine yourself walking through the streets of a big city like Barcelona, Madrid, Toledo or Bilbao… observing its historical wonders, while the words of a guide draw mysteries hidden from the eye. At your side, as always, your companion or traveling companion, with his cheerful walk and his mouth ajar, giving you a smile and thanking you for the moment.
If sport is your thing, you will love the dog sports section.You will enjoy it while you get in shape! There is a great variety: agility, canicross, herding, flyball, freestyle (dog dancing)… Go ahead and guide your dog through an obstacle course and set the best time!
Groupet also offers getaways and alternatives to celebrations with fireworks. Enjoy the peace of mind that your pet is safe from shocks. Everything perfectly organized, without worries.
All you have to do is visit Groupet, and write your interests in the search engine. For example, you write "water activities for older dogs in Barcelona" and a list of related activities appears before your eyes. Even more, you can refine your search and find the activities that best suit you. Among other categories, filters can show you specific activities for energetic dogs, puppies, adult dogs, or pets with special needs! Everything so that you can find the perfect activity for you.
Would you like to know more about your dog? How to do to strengthen your relationship? What to do if you travel with your pet? Do you want your puppy to grow up happy and well socialized? You will find all the answers in our Tips and News section. We offer free advice so that you better understand your pet and its needs. In addition, we help you to strengthen your bond and make the most of your relationship and time together. Leave us your email (at the bottom of this page) and we will make sure you are aware of each publication.
Start building unforgettable moments today. Give yourself unique experiences with your pet (or pets if you have more than one) with which to write new chapters of your story. Leave us your email on the main page and we will notify you when everything is ready. You will be among the first to explore this world of happy families!
Groupet is the platform you needed to enjoy your pet more. You will find a great variety of trips and activities to create unforgettable memories and write a beautiful story with your furry. Starting today, the way to plan vacations and getaways is to include all members of your family. There is room for everyone, without exceptions!
Do you want to know us better? Know our principles and values.
We are looking for organizers
Do you want to make money doing what you like? Do you want to expand your business? Starting a business dedicated to dog activities? You have a great opportunity ahead of you to pioneer a large, healthy and expanding market.
Groupet is the perfect place to start or grow your business. You take care of organizing activities, and we take care of the rest: management and administration tools, payment system, privacy policies, mobile application, etc. Everything so you can thrive doing what you love. No worries and with your own schedules.
We make it easy for you! Register as an organizer before December 31, 2019 and you can organize activities for free for a year! Registering is very simple and does not require any initial investment.